World
Pakistan: Pakistan launches first-ever national security policy – Times of India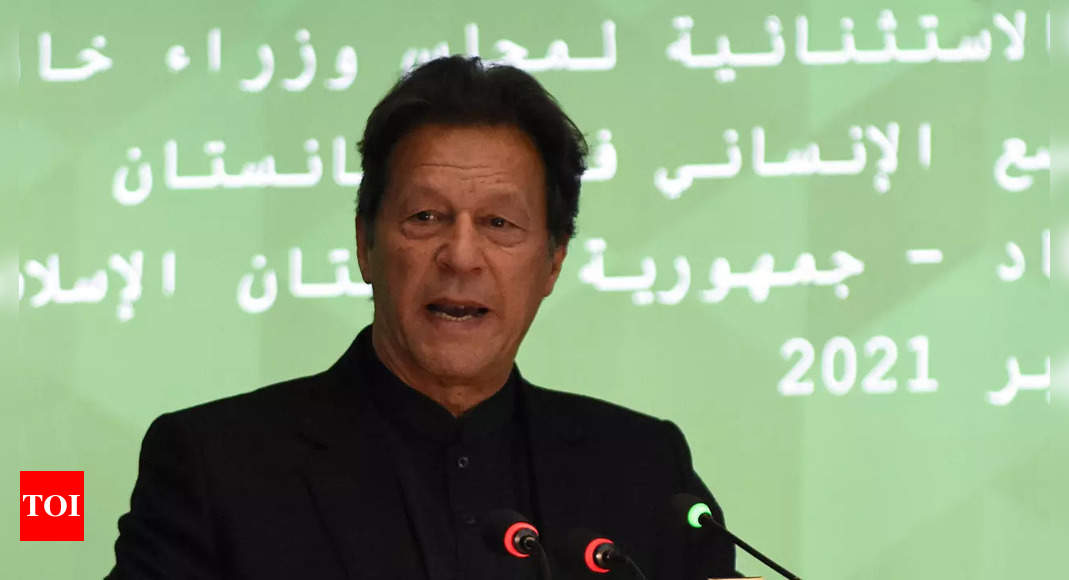 ISLAMABAD:
Pakistan
Prime Minister Imran
Khan
on Friday launched the public version of the country's first-ever National Security Policy (NSP) 2022-2026, promising that the nation would now move in the right direction.
As the original document signed earlier by the prime minister will remain classified, its public version has been described by the government as a citizen-centric policy framework, placing economic security at its core and striving for a secure and economically resilient Pakistan.
It was launched a day after Pakistan's parliament passed a mini-budget and controversial
State Bank of Pakistan
(SBP) amendment bill to meet International Monetary Fund (IMF) demands ahead of the release of a billion-dollar bailout by the global pawnbroker. The package is part of the $6 billion Expanded Financing Facility (EFF) program that Pakistan had agreed with the
IMF
in July 2019.
Speaking of the IMF,
Imran
said a state's security is compromised when it has to intermittently seek lender support.
"We approach the IMF under duress, because in the end, only the IMF is ready to help us and provide the cheapest loans. We have to abide by their terms and therefore impose a burden on the people," Khan said. He noted that when the country's economy is weak, it weakens its defense.
In the new policy, Khan said, national security was defined in the right way, because previously, according to him, a one-dimensional mindset prevailed in Pakistan because "we had insecurities due to the wars against India in 1948 and 1965". A peaceful resolution of the Jammu and Kashmir conflict in accordance with UNSC resolutions was also declared in the document as a vital security interest in the country.
He stressed that the greatest security of a state is its people. "When the people become part of the country, it becomes the greatest national security."
For his part, the national security adviser (NSA)
Moeed Yusuf
said the NSP took a broad view of national security, as both traditional and non-traditional issues affected it.
"While the NSP is centered on economic security, geostrategic and geopolitical imperatives also feature prominently in it to enhance Pakistan's security and position in the world," the NSA said. He stressed that it was a document finalized after full civil-military consensus.
The policy, according to the document released earlier by the government, aims to address the economic challenges of external imbalance, socio-economic inequalities and geographical disparities between the developed and underdeveloped regions of Pakistan.
The document emphasizes the "non-negotiable" focus on Pakistan's defense and territorial integrity, strengthening space technology and its application, and countering hybrid warfare by improving information and cybersecurity.
With regard to internal security, the policy aims to ensure state authority throughout the country, zero tolerance towards terrorism, extremism and violent sub-nationalisms, and the fight against the threat of crime. organized.