World
Protecting nature is within human reach: the work must start now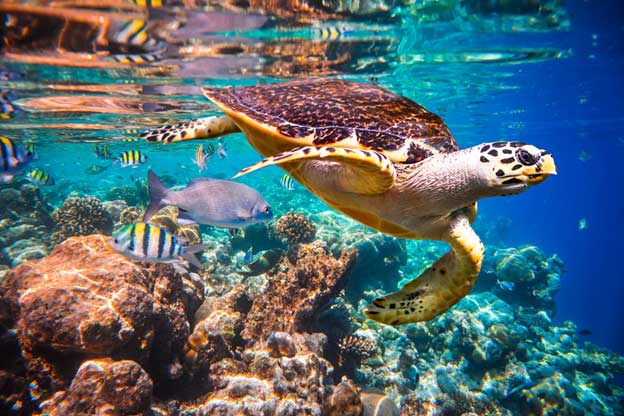 Opinion

by Inger Andersen (

Nairobi, Kenya

)
Inter Press Service
Inger Andersen is United Nations Assistant Secretary-General and Executive Director of the United Nations Environment Program (UNEP)
NAIROBI, Kenya, September 15 (IPS) – We have long known that biodiversity and the services it provides are in decline. It is in this context that ten years ago, the international community adopted the Strategic Plan for Biodiversity 2011-2020.
The aim of the plan and its Aichi Biodiversity Targets was to halt the loss of biodiversity and ensure that ecosystems continue to provide essential services.
Governments and society in general have taken action to address the biodiversity crisis. Some countries have made progress. However, as this global progress report shows, we have not met the Aichi Biodiversity Targets. And we are not on track for the 2050 Vision for Biodiversity.
Many of you may have heard me talk about the devastating consequences of humanity's footprint on nature, especially the COVID-19 pandemic, a zoonotic disease transmitted between animals and humans, which does not is by no means the first and will not be the last.
From COVID-19 to massive forest fires, flooding, melting glaciers and unprecedented heat, our failure to meet the Aichi Targets – to protect our home – has very real consequences. We can no longer afford to throw nature aside. Now is the time to take an important step forward, to conserve, restore and use biodiversity in an equitable and sustainable way.
If we don't, biodiversity will continue to decline under the weight of land and sea use change, over-exploitation, climate change, pollution and invasive alien species. This will further harm human health, economies and societies, with particularly disastrous effects on Indigenous communities.
This Global Biodiversity Outlook describes the transitions that can create a society living in harmony with nature: transitions in the way we use land and forests; organize our agricultural and food systems; manage fisheries; use water; manage urban environments and fight against climate change. There are many examples of how good policies can bring positive results.
For example, where fisheries have been regulated and declared, stock abundance has improved. Where coordinated measures have been taken to slow deforestation, habitat loss has been brought under control. Restoring ecosystems, when implemented effectively and with the support of local people, has reversed decades of degradation.
To unify the global response, UN member states will soon adopt the Post-2020 Global Biodiversity Framework. In the framework, we need ambitious, clear and common goals for a world friendly to nature.
Objectives that can be broken down and implemented at the national level. We need goals that add up to know if we are on track to achieve the new goals we will set for ourselves. We need funding, capacity building, transparency and accountability.
We need buy-in from the sectors and groups – infrastructure, agriculture, government, business and finance – that are causing biodiversity loss. It may seem like a tall order, but I believe that protecting nature is entirely within the reach of humanity. There is a much deeper understanding today of what the loss of nature means to health and well-being.
Companies can no longer afford to ignore the risk of biodiversity loss for profitability. And we are seeing countries, businesses and financiers begin to address nature's agenda. As we seek to expand on Nationally Determined Contributions (NDCs), we have a real chance to integrate ecosystem-based adaptation and nature-based solutions into climate action.
We don't need to wait for the biodiversity framework to be finalized before starting this work. As the UN Secretary General has noted, this is a "defining moment for the planet".
As we seek to restart the global economy after COVID-19, the way we prioritize and direct our resources will ensure human, economic and environmental health for generations to come, or lead us down the gray path that led to the suffering we are undergoing. see today.
We have little choice as to which path to take.
© Inter Press Service (2020) – All rights reservedOriginal source: Inter Press Service