Technology
Advancements in Smartphone Technology: How Smarter Smartphones will be in 2023?
Each year new exciting features are being added to smartphones and they are, in fact, getting smarter year by year. World-famous smartphone producers and app builders are inventing new features on a regular basis for upgrading smartphones which signifies the recent advancements in smartphone technology.
Google, OnePlus, Asus and Motorola are going to give us useful, intelligent, and powerful features in 2022. The advancements in smartphone technology seem astonishing! 
Only two months have passed and some of the new phones for 2022 are already launched. During the tech fair CES 2022, Samsung announced the arrival of the Galaxy S21 FE, which is the successor of the galaxy S20 FE.
OnePlus also brought up an exciting offer and announced that new features and  CPU in the OnePlus 10 Pro are on the verge of launching. In the same way, Sony launched the photography-focused Xperia 5 III to the US market, signifying the competition in bringing up advancements in smartphone technology.   
These new models are going to launch within one year, where outstanding sets like Galaxy S21 Ultra, the Galaxy Z Flip 3, iPhone 13 series, and Asus ROG Phone 5 are upgrading their existing models. They will add more 5G support, improved camera, and higher refresh rate screens along with modes and software.  
In a word, looking ahead to 2022, it's pretty much sure Smartphones will get smarter this year. Let's discuss details of how useful and powerful the smartphone will be in the coming days of 2022. 
Machine learning and AI will pave the way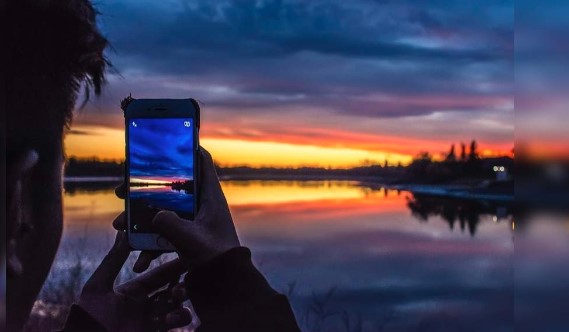 A Night mode photo was captured with the Galaxy S21
To improve the capacity and your experience while using it, your phone must have to use machine learning (ML)  and artificial intelligence (AI), whether it operates through Android or iOS. One example of these working processes is the 'Night Mode' on the smartphone camera, to capture bright photos in the nighttime.
At first, your smartphone assembles multiple images captured at different exposure into a single photo that will have a brighter exposure, sharper details, and less image noise.
After all of this processing is done, AI works to balance the colors. Such a thing gets done in a fraction of a second and without AI and ML it's almost impossible to accomplish the task. 
In 2022, AI and ML will work more on the issues like protecting privacy. It's the best sign of recent advancements in smartphone technology. According to Charmaine D'Silva, one of the group product managers for Android, ML will be the centerpiece of the Advancement of Android.
She thinks, in Google's using ML to innovate as well as maintaining privacy and security standards, Private Core in Android 12 will be truly helpful. 
D'Silva said, Private Computer Core helps us strengthen features like Smart Reply, Now Playing, and Live Caption with a view to keep the information stored confidentially on your private device. For example, if you don't tap a Smart Reply, the OS keeps your reply hidden from the keyboard and your app itself. 
ML also makes your phone more intelligent, which in turn makes it more powerful. Affordable or cheap phones are not equipped with the fastest processor or RAM.
However, ML will provide them with the chance to apply many of the advanced features that were usually available to expensive phones. Google is using ML to run the phone with Android which normally costs less than $50.
Thus, normal smartphones also enjoy similar capacities to full-fledged 12 devices.  
For instance, the Android camera supports HDR imaging, and the device can also translate motion, which is the result of ML library optimization to make smartphones more intelligent. 
In addition, AI also comes forward to improve the battery on our phones. In lieu of pushing people more to charging habits or having a large battery, AI can be used to maintain the good health of smartphone batteries. 
Phones features like battery life will be based on use-case scenarios, says Oliver Zhang, head of product at OnePlus. 
Smartphone companies will have a better understanding of users and deliver customized and smart services with advanced sensors and user behavior data added Zhang. 
Based on user habits, AI algorithms for charging systems can adjust the most critical modes suitably, informed Zhang.  
Widespread accessibility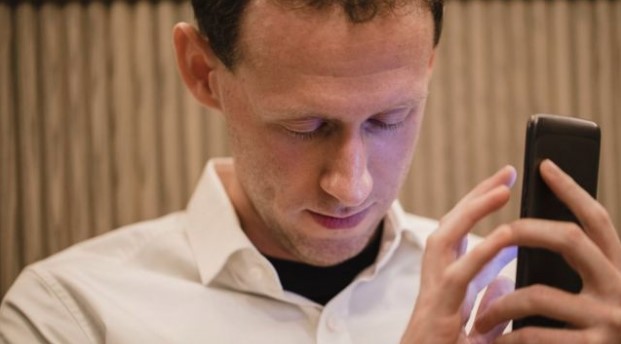 Smartphones even can assist in the communication of physically disabled people. 
According to the data of the World Health Organization (WHO), more than one billion people in the world have disabilities, which is 15% of the total population. At present, tech giants like Apple and Google are striving to make their operating systems more accessible to people regardless of their disability, which marks the recent advancements in smartphone technology. 
Angana Ghosh, the product lead for Android Accessibility, informed that over the last two years they are focused on developing features like Live Transcribe built for people with hard-of-hearing, as well as Live Caption on Chrome and Android for enabling people to watch the video and listen to audio content from anywhere on the web using AI. 
In addition, A new Talkback will enable people with low vision to navigate their phones, added Angana Ghosh. 
Advancement in access can come in many forms. The phone will have the capability to translate more accurately and auto-predict languages. Smartphones and their software will be designed to serve the necessity of diverse groups of people with different languages, physical abilities/disabilities, genders, and racial backgrounds. 
We saw some of these kinda advancements in 2021 when Google took the decision to confront the bias it had towards people with darker complexions. For manufacturing their Pixel 6 and Pixel 6 Pro, Google worked with many photographers, directors, and cinematographers. The goal of this process was to help their engineers build the cameras and software to improve the ways how to present the photos of people with darker complexions more sharply.  
Smartphones designed for special niches will thrive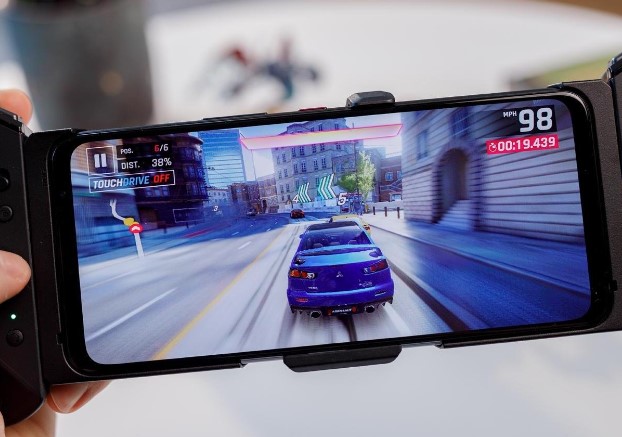 Gaming smartphones are an example of the niche market of smartphones  
Instead of making devices with broad specifications, over the past few years, we've seen an increased focus on making phones for specific users or user groups. For example, Sony launched its Experia line to attract photography lovers, filmmakers, and creative class people as their photo capturing or video taking process can do with a great experience. For ensuring better productivity, Microsoft released Surface Duo with a dual screen. 
Not necessary to say these areas have created the appeal expected by the manufacturers as a part of advancements in smartphone technology. However, all are aiming to provide people with what they want from a phone. Gaming smartphones can be said one of the first niche smartphones. 
Foldable smartphones are another type of niche product, and to a certain segment, its appeal is increasing. But, one important thing is here that we are still in the early periods of making phones that can be folded reliably and input software to take that advantage.  
Foldable phone technology seems like working in our everyday devices in different ways. We have already seen gaming phones with a high refresh rate display. However, now nearly every phone has a high refresh rate screen.  
Furthermore, the software is also becoming set for a separate niche. On one side, we will see AI helping improve the life of the battery or control the refresh rate of our screen. On the other hand, we've also seen users who want to control all of those things. For example, Aus makes the ROG line of gaming phones, which has a software suite named 'Armoury Create' that provides their users the ability to take as much control as they want. 
Such advancement customization in control isn't for most people. Nevertheless, those who can afford them and have the chance to use will give them the control they want. In 2022, we will see finer and more practical customization of smartphone specifications for a distinct experience for customers. 
Your phone is your life
The smartphone is the part and parcel of today's modern life. Smartphones have been around since the late part of the 90s, while the current form advancements in smartphone technology s we see were activated after the iPhone launched of Apple in 2007. The smartphone is becoming smart with continuous updating of devices and software and the ongoing process won't be going away soon. Take a smartphone with the latest features and be smarter!