The definition and use of a supercar surely have changed over the past two decades, however, the sensational appeal of this classy and luxurious vehicle remained the same. So, adventure and speed lovers surely look for the best supercars in 2022. 
The top 7 best supercars in 2022 are listed in the feature. Topping in this class means the designers and engineers have applied ingenuine and mastered techniques for these Supercars that can stand the heat of intense competition and satisfy the high-class taste buds of luxury and style-loving customers.
1. McLaren 720s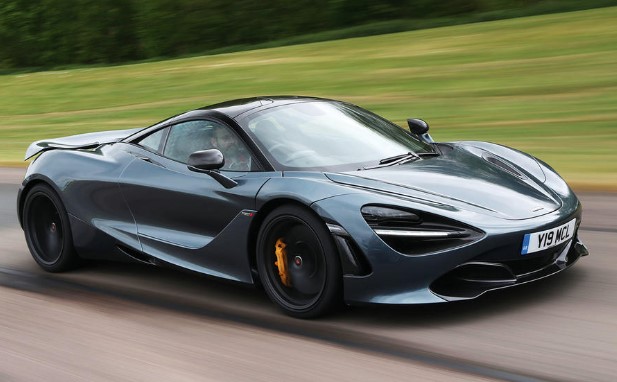 McLaren 720S is a great updated version of its predecessors McLaren 650S and McLaren MP4 12C. 
By accelerating faster, lapping quicker, and stopping harder than any rival, it secured its position as the chart topper.
If performance benchmarks the road testers use to measure its superiority, this 710 bhp roadmaster is a closer match for the hypercar of these days. And this closeness is well ahead of its mid-engine opponents. 
McLaren 720 is an extraordinarily communicative and easy-to-drive supercar, a great blast for 2022. Its tough track style is stronger than any of its predecessors. It's very special and one of the best supercars in 2022 You'll Look For. 
In 2020, McLaren launched a lighter, faster, and more track-focused version of the 720S– the McLaren 765LT, which can easily be made its place in the Top 10 Sports Car.
2. Ferrari SF90 Stradale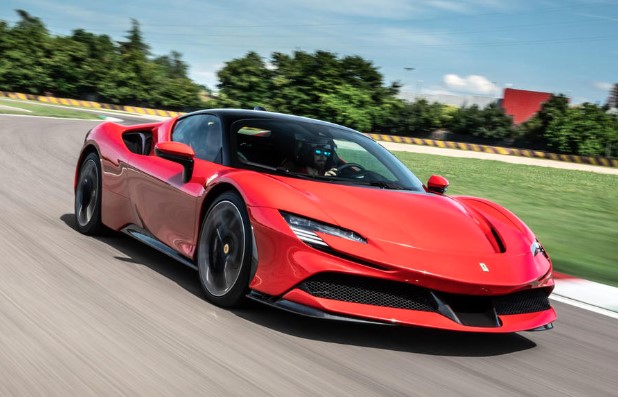 Ferrari SF90 Straddle can be said the successor of the LaFerrari hypercar and the most powerful road car in Ferrari's history.
In the firm's Fiorano test track record, this car set the quickest lap time. Using its electric power, it can go up to 15 miles. Surely, SF90 Stradale is a different kind of Ferrari. 
Utilizing a heavily reworked version of the 488 Pista's twin-turbocharged 3.9 liter V8. Along with these features, there is a trio of electric motors that expands the total output of Ferrari to an astonishing 986 bhp.
It'll surely be part of the tour de force competition, even though it's additional weight that the powertrain brings.
What class and speed do you demand from a mid-engined Ferrari that would be fulfilled by Ferrari SF90 Stradale?  
This theoretically zero-emission Supercar is surely a blueprint for Ferrari's electrifying future. 
Surely, it's one of the best supercars in 2022 you'll look for.
3. Ferrari F8 Tributo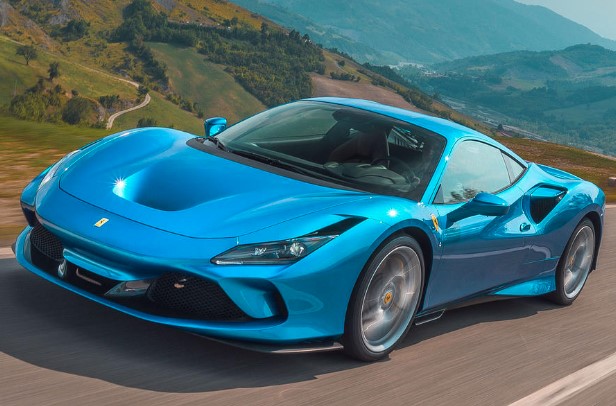 According to Ferrari, F8 Tributo is a replacement for Ferrari 488 GTB, but in fact, it's more than an upgrade to the engine, design, and body.
It's a facelift where plenty of engineering techniques have been utilized and this know-how have been taken from existing Ferrari 488 Pista and 488 Challenge race car.
So, the magnificent features from these predecessors also passed to Ferrari F8 Tributo. 
Ferrari Tributo's twin-turbocharged V8 (an engine part) now possesses specifications like 710 bhp and 568lb, and the speed of the vehicle increased superbly.
It may still lack some of the gorgeousness of the old 458 Italia's strong V8, however, it has a new Hot Tube Resonator that expresses the beautiful humming of the engine.
Variable Boost Management of Ferrari F8 Tributo speeds up torque gradually. Hence, it not only feels like an 'atom' engine but in addition, removes turbo lag almost fully. 
In addition to the attractive chassis of the Ferrari F8 Tributo, its eco-friendly engine, and agility makes it sensational and one of the best supercars in 2022 you'll look for.
4. Lamborghini Huracan Evo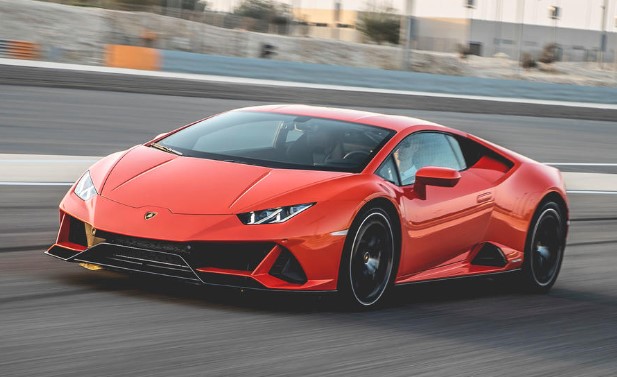 Only a few supercars can compete with Lamborghini when it comes to the matter of engine, body, chassis, and control.
The Huracan model may be the firm's entry-level model, but it's highly esteemed in terms of sensational styling or its fantastically wild V10 engine that's fabulous for speed, responsiveness, and engine humming. 
Now, let's talk about its Evo version (Lamborghini Hurracan Evo) consisting of rear-wheeling and torque vectoring.
So, it can compete with the models of McLaren and Ferrari rivals. It has a whole load of additional characters and dynamic features.
5. Ford GT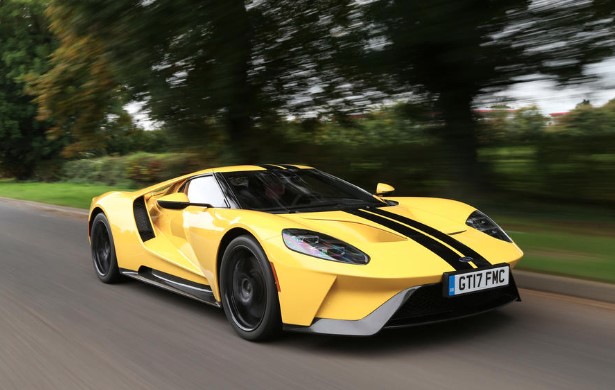 The magnificent Ford GT is the successor of the GT40 series, which got successive victories at Le Mans. Its superclass is utterly unique and difficult to quantify.
The car was resurrected in 2005 as the roadgoing version of Ford's racing cars. Its driving wheel is on the left side and has a chassis that is very exotic. Its engine adopted the style of the F150 pickup truck. 
Though Ford GT's size is small, it would give you a surprisingly smooth ride. Its engine humming is strong enough to still hurl anyone down on the road.
This is a very special car and not too many cars like this come into the market. 
6. Lamborghini Aventador SVJ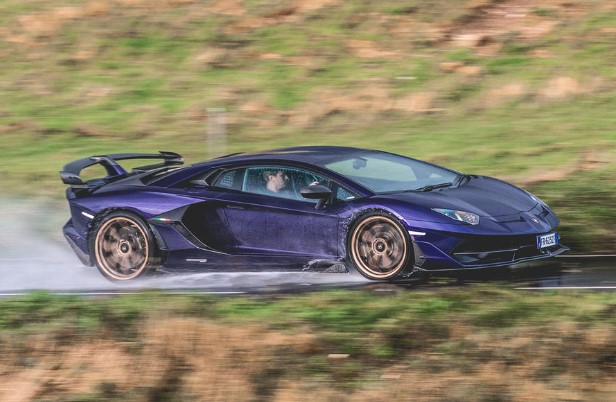 Its twelve cylinders, mid-engined, series-production flagship supercars will give you a scintillating driving experience.
Alike its predecessors Murcielago, Diablo and Countach, and Miura, Lamborghini Aventador SVJ is a car with stunning looks and super speed. 
In 2011, with almost 700 atmospheric horsepower and traditional four-wheel steering, Lamborghini Aventador SVJ hits the road and in 2017, it was updated to the S sub-genre to include four-wheel steering and make it more expressive.
Now, Lamborgini Aventador SVJ is in the spotlight, which, because of its astonishing body parts, turned into one of the best supercars in 2022 you'll look for.  
The engine with 759 bhp at 8500 rpm is simply stupendous. However, Lamborghini Aventador SVJ's paddle-shift gearbox is not that useful. The driving motion is not notably smooth but capable of handling delicacy and balance.  
With all its ultra-modern features, surely, it's one of the best supercars you'll look for in 2022.
7. Noble M600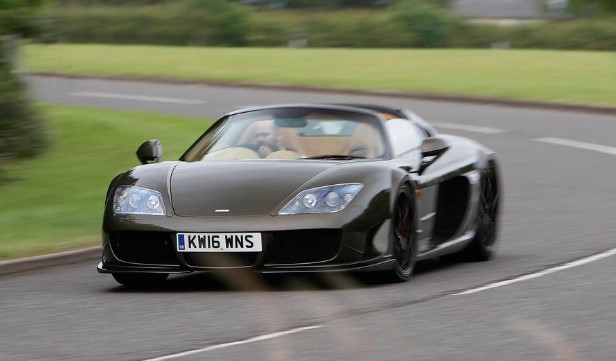 This ultra-low, hand-built British supercar is being given a name according to the man who was the creator of the M12 sports car in the late 1009s.
However, the maker of Noble M600 is a Midlands firm that has no connection with him. 
Noble M600 is still built with lightness and simplicity, an addition to the authenticity of a manual gearbox and rear-wheel drive, which surely won the heart of Lee Noble.
Besides, in the absence of anti-lock brakes or electronic driving aids, this car would be chosen by those who like cars of raw experience, big pace, and excitement. 
When Noble M600 was launched, its 650bhp Yamaha turbocharged V8 was strong enough to make it well ahead of the average quality mid-engined cars with exotic power and torque.
The car is super -purposeful and highly interactive and controllable. Furthermore, the ergonomic layout and cabin finish of Noble M600  made it a product to be desired.
Conclusion
Supercars are different from general cars in terms of speed, design, and luxury.
Though these cars are not bought by the user of every vehicle in the world, a niche market exists successfully for the agile and posh supercars made by the most ingenuine vehicle manufacturers in the world.
If you have the ability and want to present yourself differently, you can choose your desired supercar from this list of the Top 7 best supercars in 2022.