Technology
Why Tesla Cars Are So Popular and Successful?
Within a short span of time, the cars built by Tesla, the widely discussed US company, have achieved phenomenal popularity, while the company itself has become successful by capturing a huge market share of electric vehicles. The electric cars made by Tesla have competed successfully with the same products made by established business corporations like Ford and Chevrolet, and in the course of time, they have gone ahead of others.
Why are Tesla Cars so successful and popular? Which features make it stand out from others? Let's find some answers.
Excellent Engineering and Design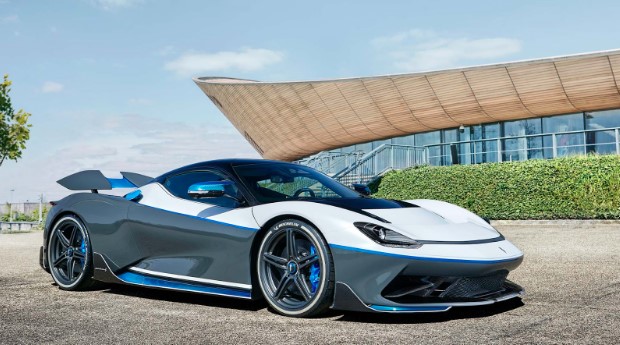 Even the people making doubt Tesla's ability would agree on one point Tesla revolutionized people's perspective on electric cars. Prior to the launching of the Model S of tesla, all other electric vehicles (EVs) were unsatisfactory for drivers. They were not so beautiful, were heavy, and took a long time to get charged. At that time, the interest in electric cars was not so notable.
Then Tesla made its footprint in this sector and their Model S and Roadmaster changed the scenario.
There are some unique and fascinating features of the Model S. It has been designed as a sports car, made as safe as Toyota. It took a few minutes to get charged.
Compared to taking hours by other earlier Electric Vehicles, it was much better. The National Highway Traffic Safety Administration recognized it as the safest car they had ever tested. In the test, it earned the maximum marks.
This model was also faster than any electric vehicle of that time. Besides, it had an advantage over gas or oil vehicles as it didn't emit smoke from burning fuels. In terms of speed and performance, the customers could rely on it. 
Revolution in Battery
To switch to an electric car, customers always make decisions based on range.  People, who were used to driving gasoline cars, wanted the freedom of driving as much as they desired and pulled out at fuel stations for refilling.
Keeping this tendency of customers in mind, Tesla made a special battery pack and created a supercharger network.
As of now, the battery pack of Tesla is better than any others in the line. The maximum range of Tesla models is 370 miles.
On a single charge, a driver can go 370 miles. This range for the closest competitor product didn't even cross the 300 miles barrier.
The same line of products of Audi is a good challenger of Tesla cars, but it has a range of only 200 miles.
Not only had their own batteries made Tesla cars the attractive brand of today, but charging points also contributed to its success.
Hence, Tesla built a Supercharger network. The network is not only quick but also free.
As CEO of Tesla, Elon Musk, at one point, marked it as non-sustainable, so Tesla began to remove unlimited free charging options. But, last year, thanks to Elon Musk's changing of mind, Tesla brought back the unlimited option.
Tomorrow's Car in Today's World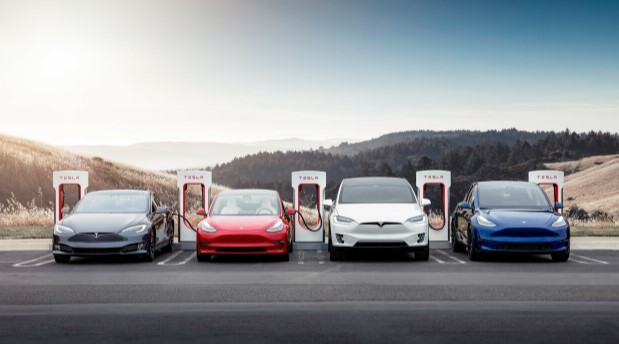 Elon Musk states Tesla cars as 'Laptop on Wheels.' The same thinking is also borne by the owners of Tesla. One of the Tesla owners, even without noting the autopilot feature, marked the technologies used in the electric cars 'out of this world.'
Future updates might include charger location, almost total driving control of car characteristics, sensor set in the Falcon doors, etc.
The interest in knowing the latest features of Tesla's electric vehicles is always increasing. People have been waiting eagerly over the years for pre-pay for them.
In 2016, Tesla announced the full self-driving mode, and in 2018, it was installed. In that course of time, people poured in $3,000 to $ 5,000 for making the upgrade per car needs.  
According to many customers as well as many analysts, Tesla is more like a software company, rather than a carmaker. They develop products, then take customers' feedback and make advancements right away.
It accomplishes the task through its software capabilities that are capable of immediate updating, instead of waiting for a new model to settle it. In essence, Tesla Cars are tomorrow's vehicles available today.
Power of Internet
If the internet wasn't there, phenomenal organizations like Tesla might not come into being. Only through the internet world, customers can buy electric Tesla Cars directly from the company.
Tesla stores are there in different locations around the world, but they are information centers, not dealerships. At the store, you can learn and know all about their electric cars; however, you can't buy these from there.
Tesla's customers don't mind it as they have the chance to select their product on their own without haggling over the price and waiting for a long time to sign all the papers necessary to purchase a car.
A relevant survey is attached to it. It has been found from the survey of Deloitte that almost 60% of the customers would like to purchase the vehicle directly from the carmaker rather than going through the dealers.
However, Tesla is making customers free from the problems of haggling and going through additional formalities and clumsy paperwork.
You can go to the website of company and pay for your desired product. For primary decision-making purposes, you can just go to a nearby Tesla store.
You can find unusual scenarios at the store, too. Here salespeople will not encourage you to buy a car. The sales representatives here act more like museum curators than salespeople.
If you think of it as an effort to inform the buyers about the cars rather than trying to pursue purchasing, it wouldn't seem bad to you. 
Go for Fun
Even the critics of the company would never say that Tesla cars are boring and not enjoyable.
The Model S car has an acceleration from 0 to 60 mph in just 2.5 seconds which made it the fastest production car in the world in 2016.
Afterward, Tesla planned to turn itself into a mainstream carmaker by making the Model 3, which can accelerate from 0 to 60 mph in just 3.2 seconds.
Though acceleration is not everything, it's one of the greatest things for which Tesla fans love their products.
Besides, the design the company makes and the experience it gives surely provide the users a special vibe that other cars merely can.
The Musk Factor
It's undeniable that Elon Musk is the heart of Tesla's incredible and rapid success. Once the co-founder of PayPal, Elon Musk, is now showing his charismatic leadership in the advancement of Tesla.
So far, Tesla is the first and only car company with a mission, and this mission was prepared and published in 2006 by Musk himself as his 'Secret Master Plan.'
Critics of Tesla, sometimes, called Musk a 'Snake Oil Seller,' or a 'Stuntman Marketer,' while car evaluation ratings have proved that's not the fact.
Rather, he is brilliant at marketing and grabs every chance to market his company. Even, the efforts put on other ventures of Tesla, pingback to the division of Electronic Vehicle.  
For instance, a few years ago, he introduced the Boring Company with a view to drilling tunnels underneath large cities.
The goal of this project was to alleviate the congestion problems of these cities by transporting some of the traffic underground.
Surely, the best car to fit into these tunnels is a Tesla car, as it's emission-free.
Furthermore, Musk has become an icon to many people for his sustainable future agenda, his dream of making a colony on planet Mars, and the announcement of making all Tesla patents available for all.
He is always a highlighted person in the media. Hence, the name 'Elon Musk' is enough for branding Tesla cars.
Incomparable Brand Loyalty
Last year, for three consecutive years, Tesla became the carmaker with the most satisfied customers. According to Consumer Reports, at that time, Tesla had received 98 out of 100 points for various vehicle and driving-related issues. 
Among these, there are driving experience, comfort, styling, and value, along with things like audio and climate systems.
Just one year ago, Tesla cars were in second place from last in terms of reliability. Model X was listed on the 10 most unreliable cars list.
However, the least reliability isn't counted when customer satisfaction with Tesla Cars is taken into view.  
It is expressed in an Experian study that once purchased, Electric vehicle buyers possess a deeper loyalty for their vehicle.
At the time of buying their next car, 62 percent of them choose an Electric Vehicle again. An interesting fact is, in the case of Tesla cars, the percentage is much higher.
If they decide to buy a newer model, 80.5 percent of Tesla car owners purchase another one from the same company. Surpassing the loyalty rate of Subaru and Ford, this is the highest in the industry.
Bottom Line
If all the matters discussed above are taken into account, the popularity and success of the Electric Vehicles of Tesla haven't come as a surprise.
Media persons all around the world know that Tesla and Elon Musk are some of the best elements to get readership from the readers. Elon Musk is also very active in providing content on his Twitter account.
Tesla's CEO always creates noise and remains in the spotlight of all types of media. His daredevil visions, unrealistic deadlines, complaints about the big three, and making fun of short sales have made him an exclusive item of discussion.
Elon Musk is an iconic figure to millions of people, many of whom are of driving age. They buy Tesla cars and believe that buying a piece of Tesla is buying a piece of a better, more sustainable future.